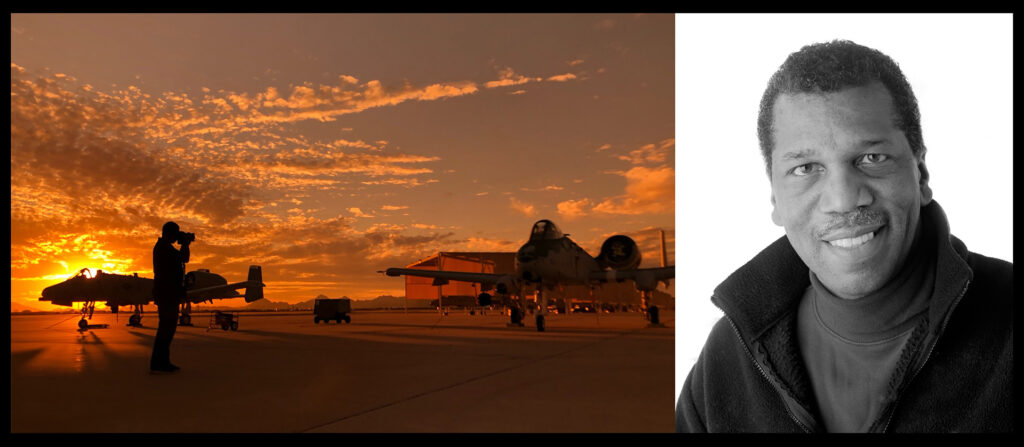 A veteran of the US Air Force, Larry started his professional life as a military air traffic controller before an on-the-job injury cut short his career. Afterward, Larry's photographic interests intensified to the point where he attended the School of Communication Arts to learn more about his newfound profession.
Including experience in the retail and marketing arenas, Larry has since worked as a commercial photographer creating images for editorial, corporate, and advertising clients. His interest in aviation photography began in 1970 and continues to this day. His past aviation photography experience includes over 75 air shows, air-to-air shoots from different platforms (including hot air balloons!) In addition, he has been an instructor in the Media Studies program of the Edina Arts Center, in Edina, Minnesota. Team photographer with the Twin Cities River Rats Water Show Ski Team for six years, Minneapolis photo group "ProFotoArts", Lead photographer with the Living Legends of Aviation event.
Larry is the President of the International Society for Aviation Photography (ISAP) since 2011 and member from 2004 and is a member of Nikon Professional Services (NPS), a program reserved exclusively for professional photographers. He is a member of the National Association of Photoshop Professionals (now Kelby One) and  Minnesota Aviation Hall of Fame Artist of the Year 2019.
Larry is available to assist you with your commercial and private photographic requirements, including but not limited to Aviation, Corporate Events, Advertising, Portraits and Real Estate.
All inquiries are welcome!
Larry Grace Photography
Email: [email protected]
Phone: 612-840-3811
All photographs appearing on this website are the exclusive intellectual property of Larry Grace and are protected under the United States and international copyright laws. All photographs are for examination only and may not be downloaded, reproduced, copied, published altered, or used in any way without the express written permission of Larry Grace.